North East Fire and Ambulance Services
Fire Album 6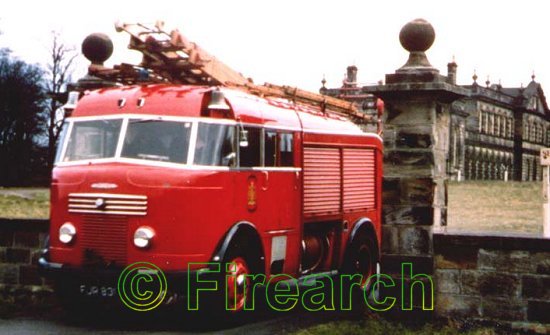 FJR831 Blyth's water tender escape pulls away from a malicious call at Deleval Hall, Northumbeerland one Sunday afternoon in 1968. The fire was also attended by Whitley Bay's water tender. The machine is displaying the later Northumberland crest but has retained the scrolls from the original crest, the only one of the brigades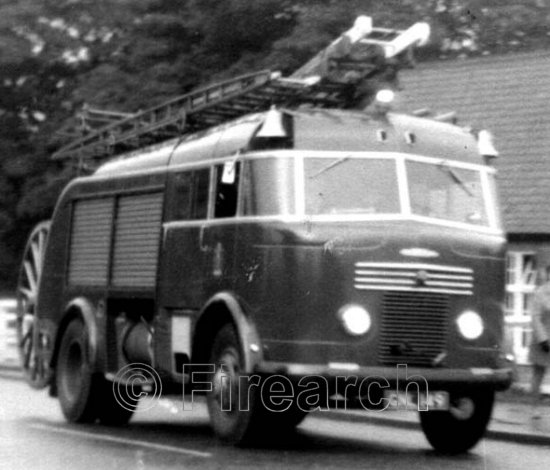 GNL149, dating from 1953 was originally assigned to Northumberland County Fire Brigades Hexham station and was transferred to Gosforth in 1969 where it never worked so hard for this was the busiest station in the county. Here the appliance thunders up Station Road, South Gosforth, early one morning ready to ease off before descending the steep incline to Haddricks Mill Road.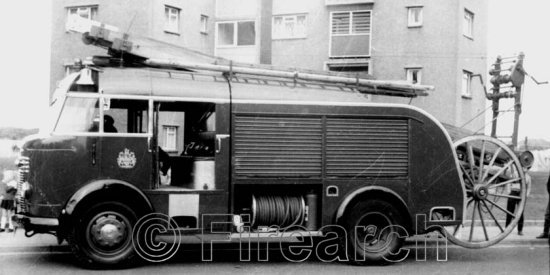 HNL397, Gosforth's Commer/Miles water tender escape is viewed at its second home, Dorrington Road, Fawdon which was the scene of intense fire activity in the late 1960's. being in Newcastle's area it was shortly joined by a major pump from the Newcastle & Gateshead Joint Fire Service.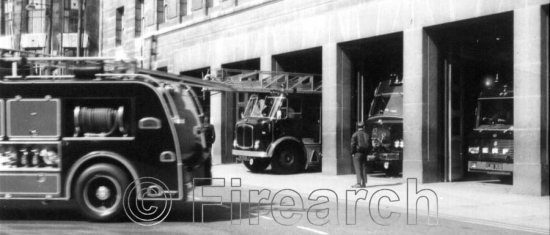 Multiple turnouts are not too common now but ones in the City of Newcastle were unforgettable sights. Here, everything rolls for a fire at British Paints, Portland Road in 1968. The cacophony of sound from the two tones and bells was some experience as four maroon monsters awoke from their slumbers, ready to fight the red devil..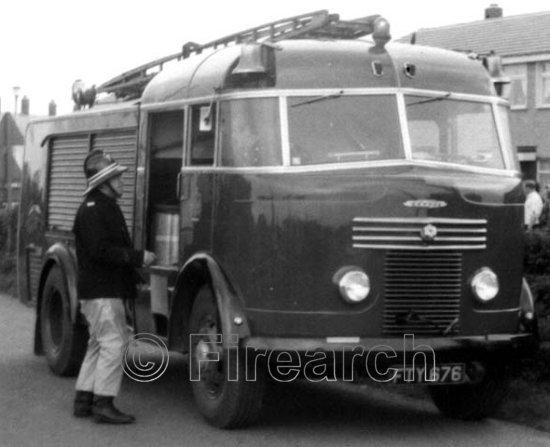 FTY677 from Northumberland's Blyth fire station arriving at the Widdrington Social Club fire. This water tender was the only one in the brigade to have one blue light. The brigades pump escapes had one blue light and all the water tenders, with this exception had two.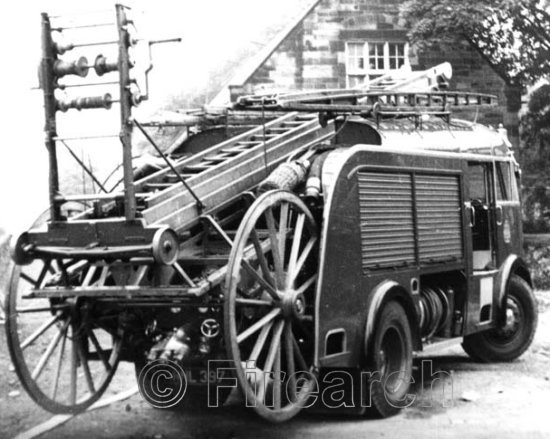 Northumberland's busiest fire engine was the escape at Gosforth. Here the stations first example, HNL397 displays the business end at an early morning derelict farm building fire at Station Road, South Gosforth.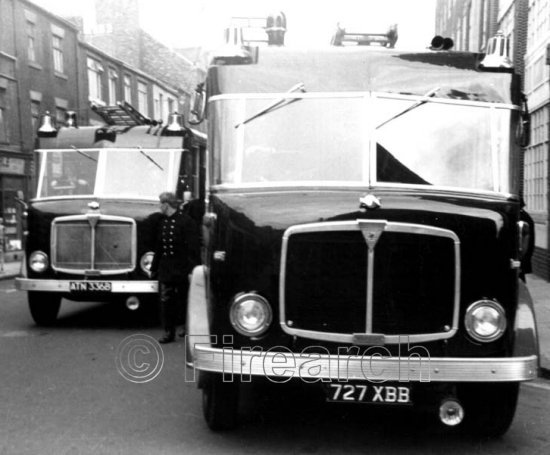 Prudhoe Street, Newcastle in 1967.Bykers major pump has just arrived to accompany Pilgrim Streets machine. The AEC on the right is a standard Merryweather Marquis and the almost identical version on the left is an unique Angus Fire Armour model.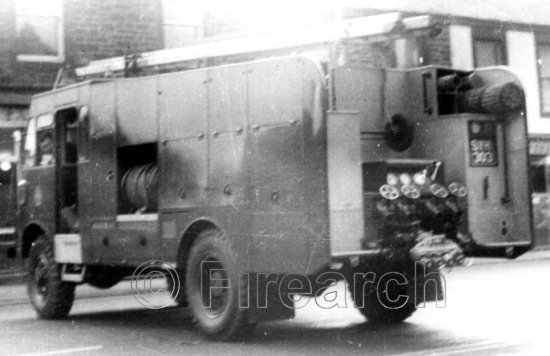 In 1967 Northumberland County Fire Brigade bought two 4x4 Green Goddesses from the Home Office, ones that were previously assigned to the brigades Auxiliary Fire Service. After repainting them red they were allocated to the reserve fleet. Here one of them, SYH303 undertakes the hazardous task of reversing from the Great North Road, Gosforth, down the arch to the fire station.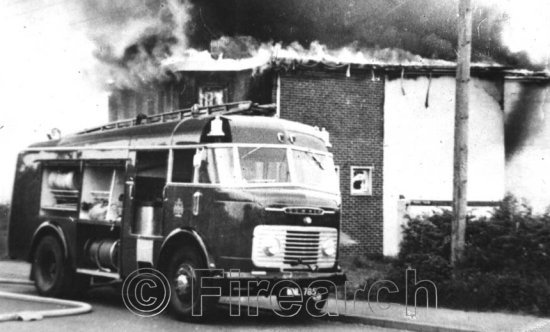 Although similar to the other Miles water tenders WNL785 of Ashington was bodied by Victor Healey of Gloucester, as was their water tender escape. These were the last two Commers to be purchased new by the fire brigade, in 1963 and 1964 respectively. This is the sight that greeted the Ashington machine upon arrival at Widdrington Social Club.


Thanks for visiting North East Fire and Ambulance Services
Last modified on 30 December 2001