North East Fire and Ambulance Services
Fire Album 5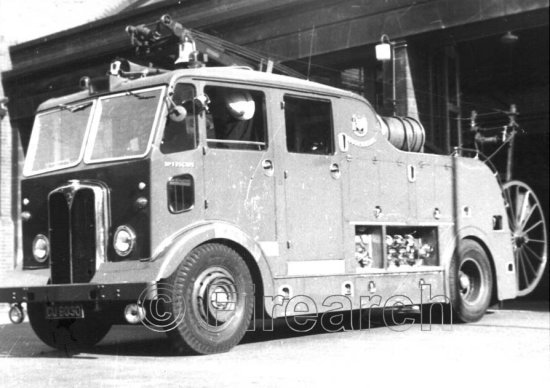 Saturday morning at South Shields was appliance room cleaning time. The second of two AEC Regent engines poses on the forecourt at Keppel Street in 1967. Dating from January 1951 South Shields engines were unique in the area as far as warning systems go as they were fitted with an amplified bell system, the trumpet of which can be seen mounted on the roof of the engine.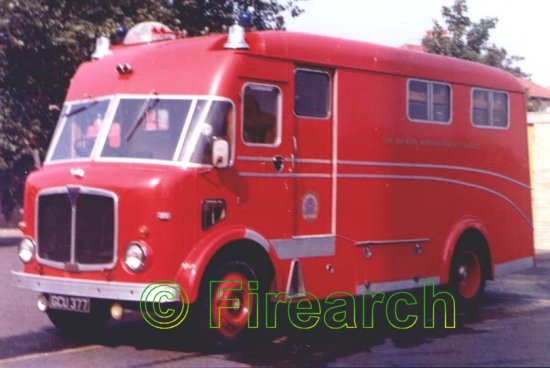 This smart Merryweather emergency/salvage tender-control unit was originally delivered to South Shields Fire Brigade in 1962 passing to Tyne & Wear in 1974. It was ignominiously scrapped in 1984.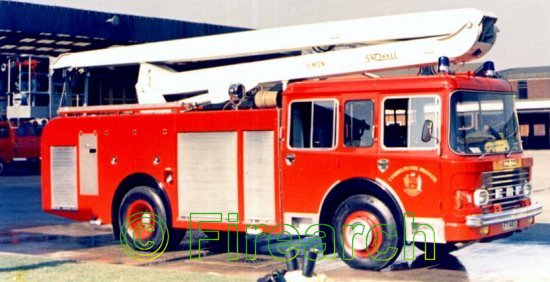 LFT443J. Another brigade to engage in purchasing one of the latest fads was Tynemouth which acquired this ERF water tender with 50' Simon hydraulic platform in 1971. The machine later overturned in a road accident and was rebuilt and returned to service. It is pictured in the yard at Tynemouth in 1972.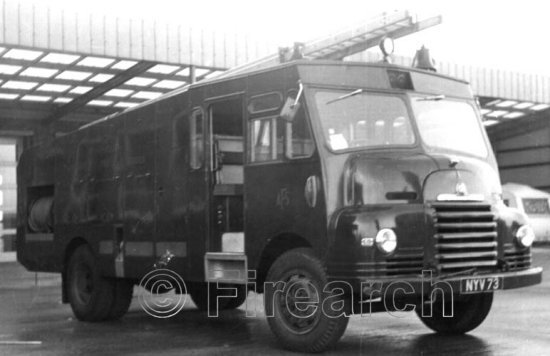 One of the many Bedford "Green Goddess" appliance that were allocated to all of Britains fire brigades from 1954 onwards for attachment to the Auxiliary Fire Service arm of the Civil Defence. NYV73, illustrated and NYV75 were allocated to Tynemouth Fire Brigade where this example was captured in 1967.
Originally registered NFT853K and re-registered as PFT117L this ERF/HCB-Angus engine was the last delivery to Tynemouth Fire Brigade. Delivered in 1972 it is pictured at a fire at the Tyne Tunnel Trading Estate in 1979. This engine was the last in the region to be delivered with a fire bell.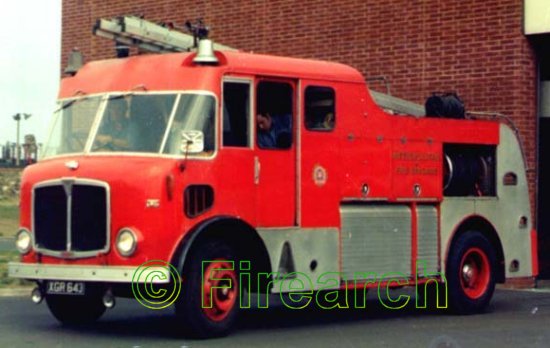 XGR643, formerly of Sunderland Fire Brigade roars out of the newly established Tunstall Fire Station in April 1974. Dating from 1964, corrosion necessitated the rear bodywork being replaced by new aluminium panelling.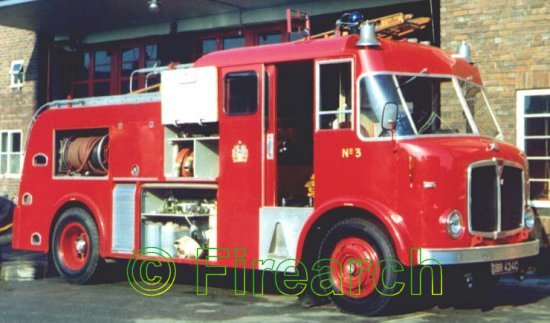 DBR424C , an AEC Merryweather Marquis engine was delivered to Sunderland Fire Brigade in 1965 and quickly adopted the nickname of "Deborah". It is pictured in the rear yard at Fullwell in 1968.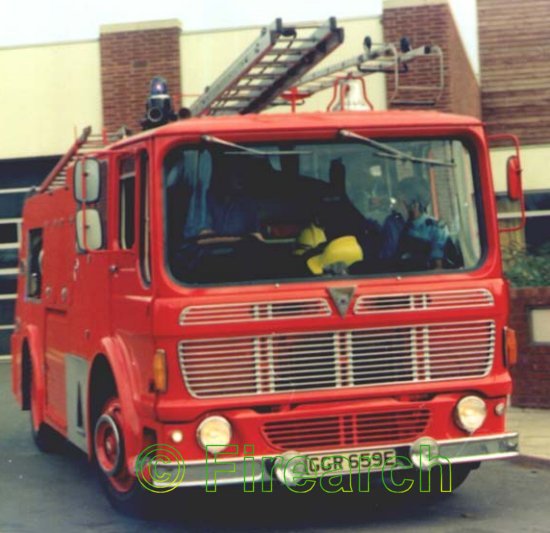 Pictured in the first days of the Tyne & Wear Fire Brigade one of Sunderlands two AEC Srs V111 pumps storms out of Tunstall fire station on its way to a corn field fire in April 1974.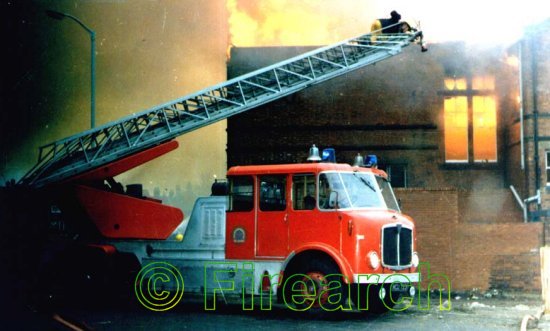 South Shields was a big operator of AEC appliances and here their former turntable ladder is pictured in Tyne & Wear livery at a derelict school fire at Jarrow. In 2001 the macine was still extant, in a scrap yard at Fencehouses County Durham, by this time being almost forty years old.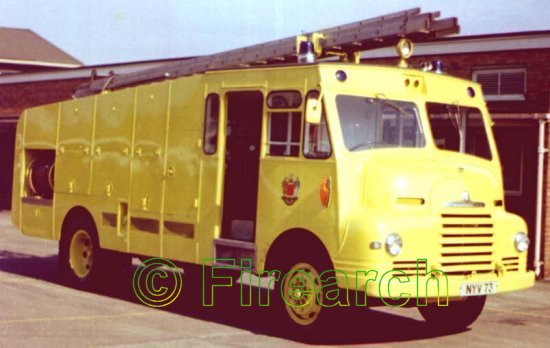 In 1968, when the Auxiliary Fire Service was disbanded Tynemouth County Borough acquired NYV73 from the Home Office and promptly re-furbished the engine, converting it into a road accident vehicle complete with yellow livery, another fad of the time. The appliance is pictured in the yard at Tynemouth shortly after being placed into service in its new role.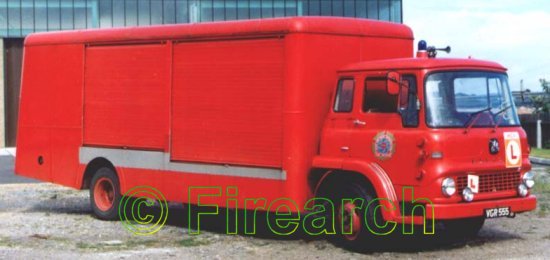 An unusually lengthy machine. This is former Sunderland Fire Brigades Foam/Salvage tender built to the design of the fire brigade and delivered in 1963. Transferred to Tyne & Wear Fire Brigade in 1974 it was relegated to Driver Training duties on which duty it was pictured, at the brigades workshops in 1978.


Thanks for visiting North East Fire and Ambulance Services
Last modified on 30 December 2001