North East Fire and Ambulance Services
Fire Album 4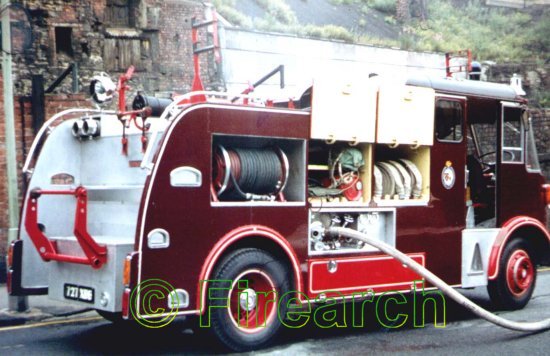 1963. 727XBB one of Newcastle & Gateshead Joint Fire Services AEC Merryweather Marquis major pumps pictured one Sunday afternoon in 1968 at a derelict property fire at the old Forth Banks Engine Works, Newcastle.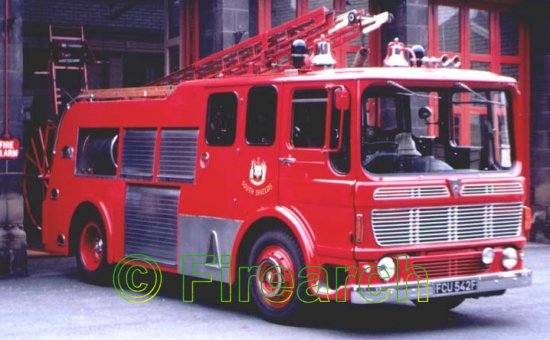 1968. FCU542F. This was the last of a long line of AEC machines to be purchased by South Shields Fire Brigade. It is seen at Keppel Street on the traditional Saturday morning appliance room cleaning day. Sunderland Fire Brigade also operated two similar engines.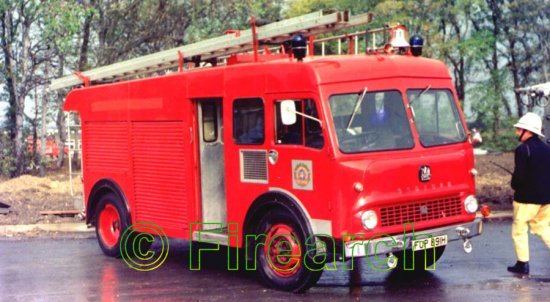 1970. FUP891H. A former Durham C.F.B. Bedford TK/HCB-Angus water tender escape that was inherited by Tyne & Wear in 1974. It is seen at the developing Freeman Road Hospital site in 1976 operating without its original Merryweather steel escape.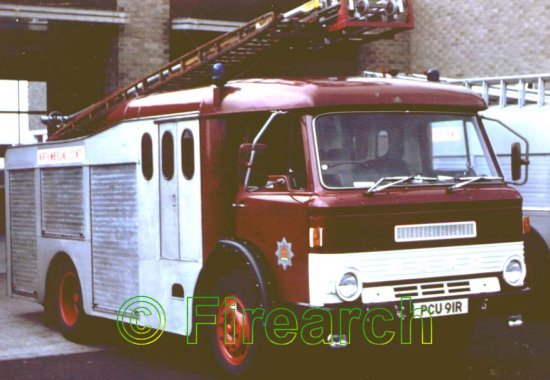 1976. PCU91R One of seventeen locally built Ford water tender ladder ET's of Northumberland County Fire Brigade. This one, seen on the ramp at Cramlington has an unorthodox maroon livery resulting from a mismatch at the painting stage.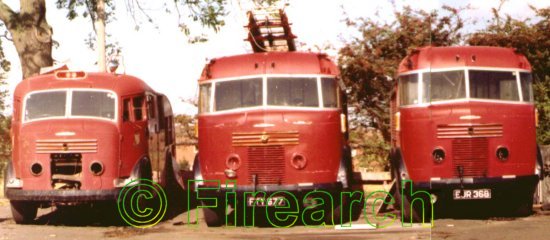 Northumberland C.F.B. workshops in 1976. The delivery of the new Ford water tenders saw these Commer appliances become surplus to requirements and were being reduced to spares. On the left is the brigades sole Carmichael appliance, formerly of Berwick, the same stations former pump escape and on the right is Gosforths original water tender. The remains all went to the scrapman.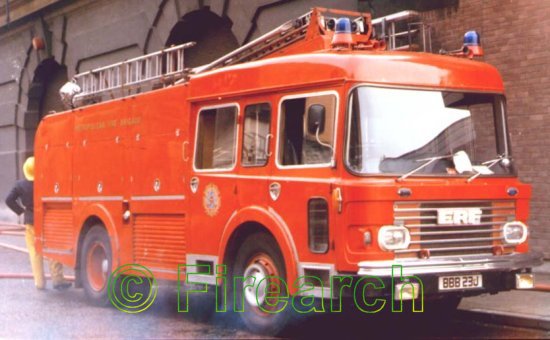 1972 BB23J. One of two identical ERF/HCB-Angus water tender ladders of Newcastle & Gateshead Joint Fire Service. The front assembly is a replacement following its involvement in a road accident at Birtley. It is seen at Newcastle Quayside in 1976 when operating out of Gosforth..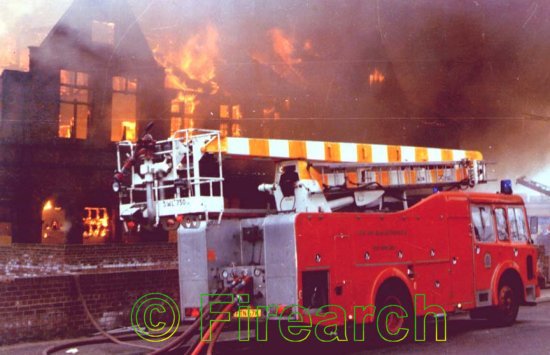 1972 FTN67K Newcastle & Gateshead acquired two of these "fads of the time", pump hydraulic platforms, mounted on ERF chassis with HCB-Angus body work. The styling of these was unique to this brigade. It was pictured at a disused school fire at Jarrow in the 1980,s.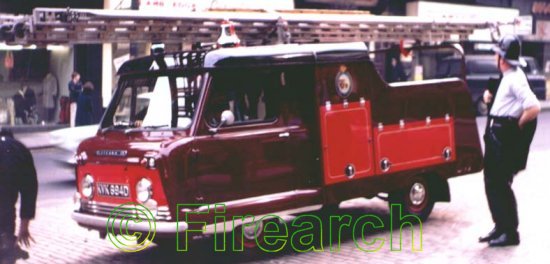 1966 KVK694D One of two "mini squirt" precinct tenders of Newcastle & Gateshead Joint Fire Service designed by the brigade for access to the new shopping precincts. This one, fitted with a 45' ladder has just arrived at a special service call at the Bigg Market, one Sunday afternoon in 1967..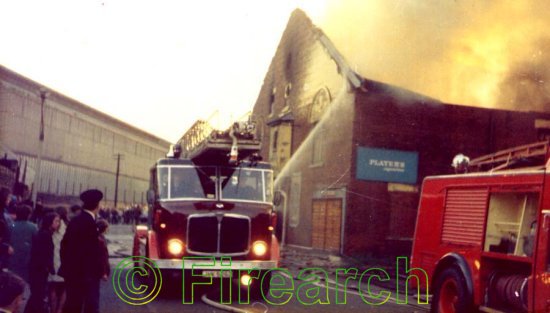 1969, the Pearl Cinema, Wallsend, by this time used as a waste paper store. Newcastle's Pilgrim Street T.L. arrives at the request of Northumberland C.F.B. and accompanies Wallsends water tender, seen on the right.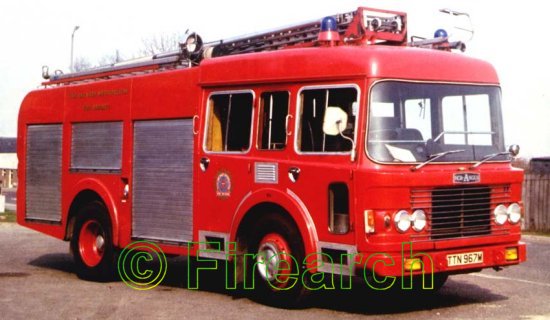 1974 TTN967M The last appliance to be ordered by Sunderland Fire Brigade. An ERF/HCB-Angus machine. It was the only one in the brigade to feature twin headlamps and is pictured when operating from Washington in 1978.


Thanks for visiting North East Fire and Ambulance Services
Last modified on 30 December 2001