North East Fire and Ambulance Services
Fire Album 3 (Durham)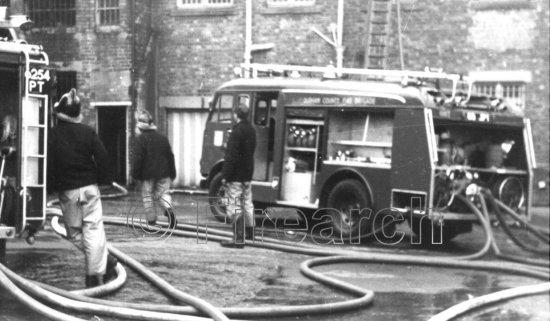 60JPT One of two identical Karrier Carmichael water tenders of Durham County Fire Brigade delivered in 1961. With engine screaming the appliance is engaged in pumping vast quantities of water onto a fifteen pump fire at The Arcade, Chester le Street in May 1969. The machine was stationed at Birtley at the time.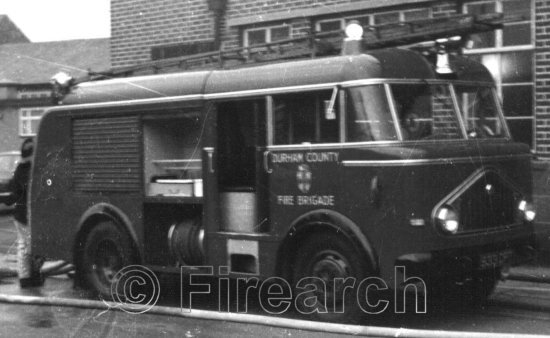 933CPT from Durhams Swallwell fire station pumps water onto the Arcade fire at Chester le Street in 1969. Dating from 1959 this was one of a number of similar Bedford/Miles appliances in service with the County.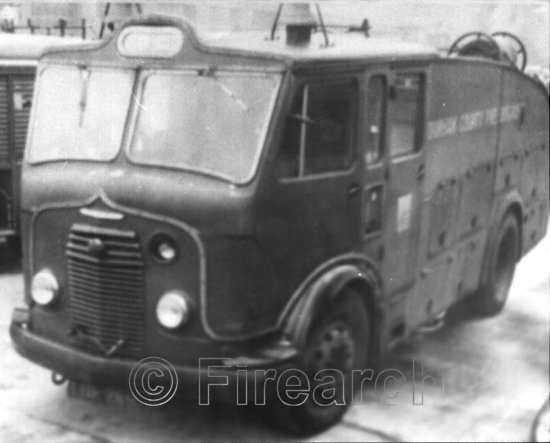 LUP289 One of two Whitson bodied Commer water tenders delivered to Durham County Fire Brigade in 1951 as part of the brigades early post war appliance programme. Here it is pictured in the yard at Framwellgate Moor in 1966 in a rather decrepit state, awaiting disposal.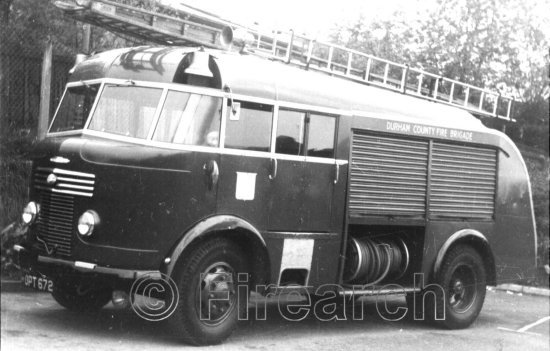 OPT672 dates from 1953 and was one of seven Miles bodied Commer appliances in service with Durham County Fire Brigade. By 1969 this engine was on reserve duties at Wheatley Hill and because of a defective appliance it became the sixteenth pump at the Chester le Street Arcade fire of 1969.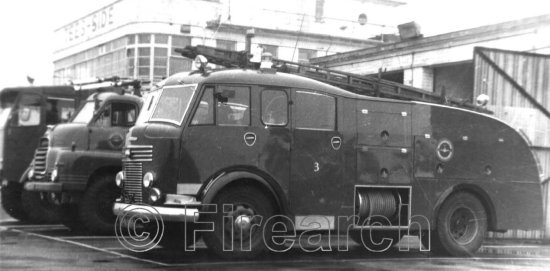 Tees-side Airport in 1969 during the days when one could walk around the apron of the airport without being questioned. The line up then featured this former Darlington Fire Brigade Commer Carmichael water tender of 1953 vintage which accompanied another former Darlington Commer appliance.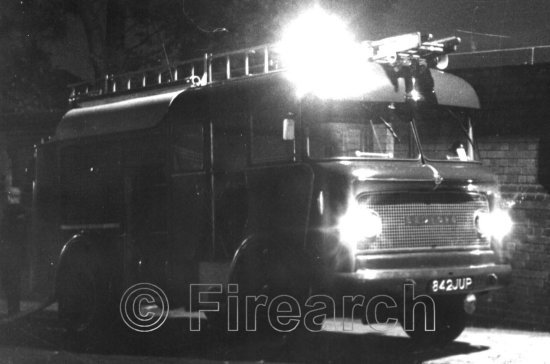 842JUP dating from 1961 was one of several similar Bedford/HCB water tenders with Durham County Fire Brigade. This particular example was transferred to Tees-side Fire Brigade in 1968 where it acquired the white roof. It is seen engaged in pumping operations at Darlington in 1969.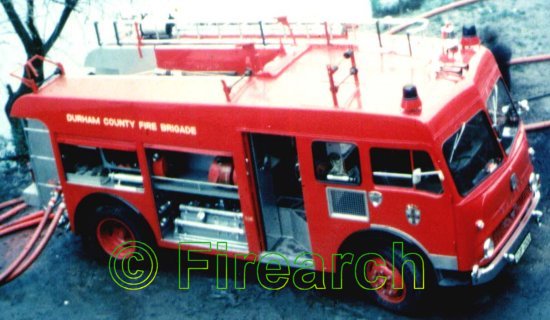 CUP209G. 1969 An unusual aerial view of one of Durhams Bedford TK/HCB-Angus appliances. The location was the River Wear in Durham City where the machine, with wheeled escape slipped is engaged in pumping water onto McKays Carpet Factory. A blaze which required the attendance of twenty pumps to bring it under control.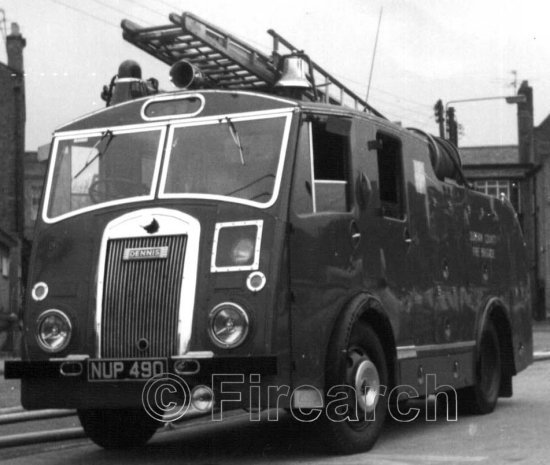 NUP490. On of only two Dennis bodied F8 type engines in Durham although the brigade did acquire three Miles bodied examples. Here the Hebburn example pumps from open water onto a fifteen pump shopping centre fire at Chester le Street in 1969.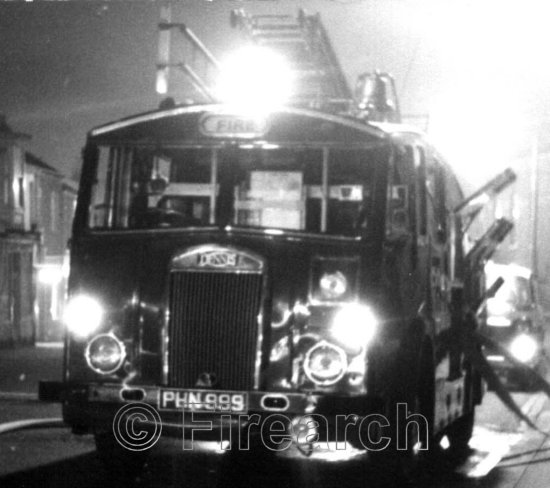 PHN999. Darlington Fire Brigades sole Dennis F12 appliance. Dating from 1951 it was pictured on North Road Darlington in 1969 relaying water onto the fireground at North Road Shops where large quantities of polythene bags in a disused engine shed were on fire. This appliance was transferred to Durham County Fire Brigade in 1974.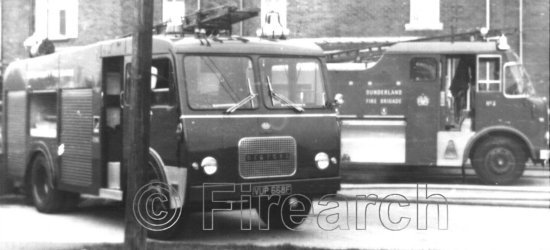 Durham County Fire Brigades Peterlee Bedford water tender pumps from open water at Chester le Street in company with an appliance from Sunderland Fire Brigade.


Thanks for visiting North East Fire and Ambulance Services
Last modified on 30 December 2001