North East Fire and Ambulance Services
Fire Album 1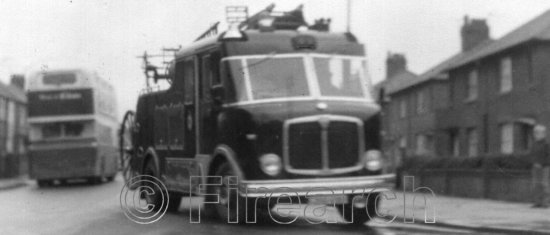 1969 Newcastle West Ends Merryweather Marquis pump escape 256KBB hurls around the corner into Edgefield Avenue on its way to Winthrops Laboratories in 1968. An appliance from Northumberlands Gosforth fire station had preceded it and another four from other Newcastle & Gateshead fire stations were close behind.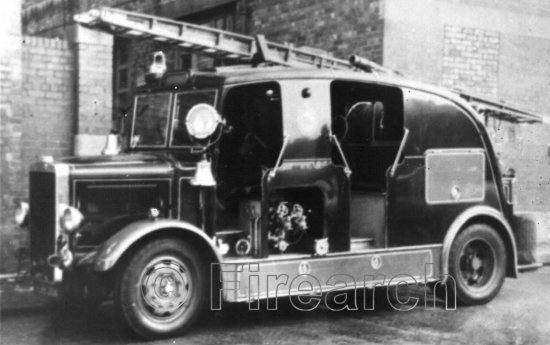 EBB304 one of three Leyland Cub motor pumps delivered to Newcastle City Fire Brigade in 1937. The last one in service is pictured here at Headlam Street in 1967 during the Saturday morning appliance room cleaning day. It was in service in the city for thirty years. Fortunately two of the three examples have been preserved for prosperity.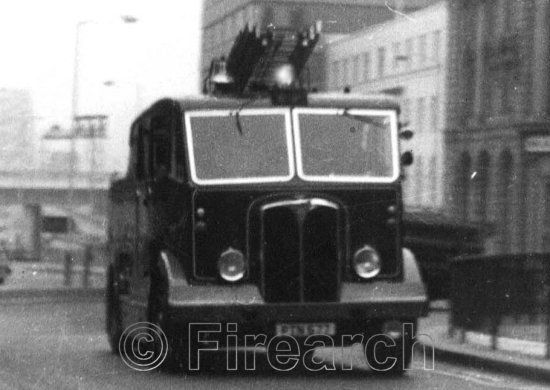 PTN677, the first appliance to be ordered by Newcastle & Gateshead Joint Fire Service was one of three AEC Regent appliances to see service with the brigade. This one, based at Gateshead storms up Pilgrim Street in 1968 on its way to standby at the headquarters station.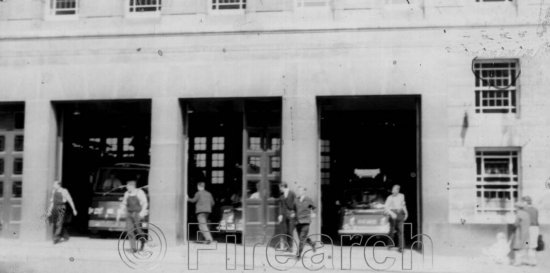 Turnouts from Pilgrim Street were a never ending source of excitement and admiration. This Sunday afternoon call out saw the two mini fire engines and the countries first ERF fire engine getting ready to role on another errand of mercy. The sight of firemen running onto the main A1 roadway to stop traffic is a thing of the past.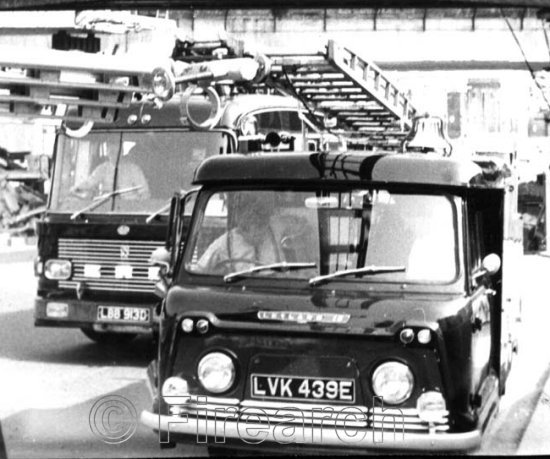 The foot of Pilgrim Street in 1967. Newcastles ERF pump escape and the two mini fire engines arrive at a derelict property fire involving scrap timber. As can be seen the crew have not had time to get completely dressed. Each mini had a crew of three, the third man riding in the open at the rear of the machine.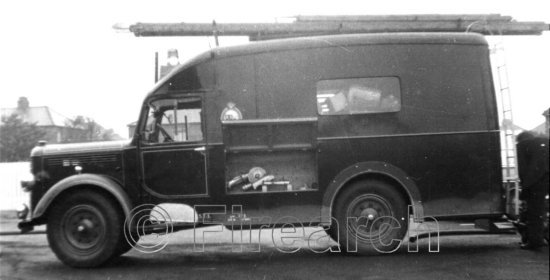 ANL314 a 1939 Bedford salvage tender from Gateshead fire station is seen at the Turbinia Public House, Fossway in 1967 whilst involved in pumping flood water from the basement. Little was it known but a new fire station would be built directly opposite this site. This appliance remained in service until 1968.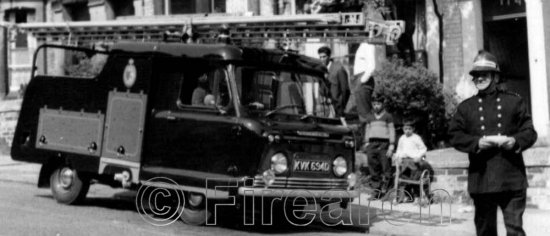 KVK694D, one of the two ill fated mini fire engines has just arrived at a derelict house fire at George Street, Elswick in 1967. The chassis was a Leyland 20 cwt and the bodywork was by the local firm of Minories. Both appliances were designed to the requirements of C.F.O. Noble of Newcastle & Gateshead Joint Fire Service.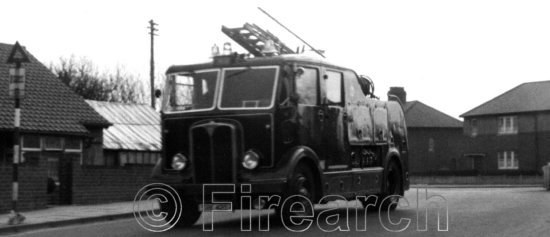 SVK420, the last of the Newcastle & Gateshead Regents thunders through Fawdon Railway Crossing one Saturday morning in 1968 on its way to Dorrington Road, whilst on reserve duties at the West End. It was accompanied by the stations pump escape.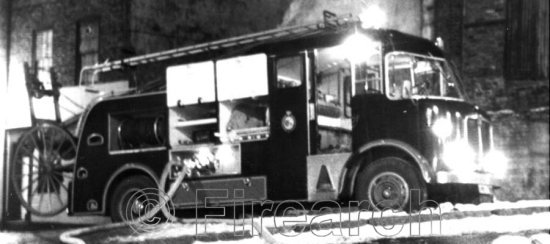 HVK478D Newcastle's last Merryweather Marquis pump was this pump escape assigned to Headlam Street, Byker in 1966. It was a late order to replace a similar appliance that was written off in a road accident. It was captured at a fifteen pump fire at Callers Store, Northumberland Street on a bitterly cold December in 1969.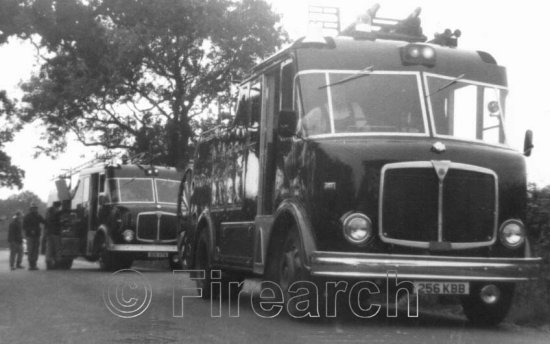 Fawdon Lane, on the northern extremities of the City of Newcastle in 1967. Two Merryweather Marquis engines from the West End station have just arrived at a corn field fire relieving Northumberland Counties Gosforth appliance. Three engines for a small quantity of corn stubble was a bit of overkill but that was the system at the time.


Thanks for visiting North East Fire and Ambulance Services
Last modified on 30 December 2001